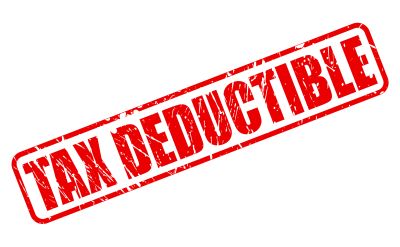 Making a Smart Investment with Credit for Increasing Research Activities
The federal government established a program to help support innovation as well as research and development for all companies based in the U.S. that undertake an at-risk venture, specifically involving R&D (research and development). Enacted in 1981, the R&D credit-officially called the Credit for Increasing Research Activities was consistently extended (16 times) prior to becoming a permanent fixture known as the Protecting Americans from Tax Hikes (PATH) Act of 2015.
Since a portion of development at Wireless Data Systems, Inc. are self-initiated new modules, we have been utilizing the tax credit for the last 3 years. A lack of customer initiation is what puts us in the category of research and experimentation. In many cases, we develop systems with trends in mind, not customer needs, and then we sell the system later.
The last several months of the pandemic have transformed the business operations across nearly every industry. Companies are having to pivot their entire offerings and the way they do business post-COVID. For example, companies are having to invest in web meeting solutions to adapt to a work-from-home mentality. They are having to increase their e-commerce offerings and have to research and invest in new technologies to facilitate that. The changes have opened the door to new opportunities and new risks.
Leaning on Technology for Your Business Post-COVID
At WDS, we are proud to have over 30 years of experience in successfully designing and implementing complete software and hardware solutions. As such, many of the companies impacted by COVID could benefit greatly from two of our solutions. Specifically, we have a Proof of Delivery (POD) and Direct to Home solution that solves many of the new issues companies are now facing.
Proof of Delivery (POD) offers:
Complete chain of custody tracking (reported in real-time)
Asset to location validation
Validation that asset scanned within a geofence
Verified accountability of all users
Audit trails of all user transactions
Direct to Home/Self Install Kit (SIK) offers:
Customer order entry portal
Fulfillment of the order's equipment
Shipping with tracking
Confirmation of doorstep delivery
These solutions can completely transform a company's ability to do business. For example, retail locations close and citizens are hesitant to allow technicians and service personnel into their homes. As a result, we have seen the recent explosion of goods being delivered via FedEx, UPS, and USPS.
Our POD product is designed to address the ever-growing issue with porch theft. In addition, the SIK product allows companies to ship customer-installable equipment to their customers since they are not able to roll trucks with technicians.
The point is, with these tax credits, companies may file for an R&D credit against the investment they made to implement and integrate our solution with their existing systems. Being innovative in spending with the R&D credit can position companies to outlast their competition and thrive during even the most uncertain of times.
Leveraging the Credit for Increasing Research Activities
The R&D credit enables companies to make investments in a critical capacity. With an innovative approach, organizations have the opportunity to withstand unforeseen situations and remain profitable. At WDS, we take pride in our ability to create software solutions that make an impact.
Are you interested in learning more about our cutting-edge POD or SIK products? Please contact us today.