WIRELESS DATA SYSTEMS, INC. HAS BEEN IN BUSINESS BEFORE THE WEB AND WI-FI EXISTED!
We have over 30 years of experience designing and implementing software and hardware solutions for some of the most well-known corporations in America: Royal Caribbean International, City Furniture, Hellmann Worldwide Logistics, Charter Communications and the Miami-Dade County Elections Department.
Our expertise includes ERP Integration, WMS, SIK, Supply Chain Management Systems, 3PL, Election Security, Ballot Tracking and RFID Applications.
Our clients have always been critical to our success. We are committed to full transparency and customer feedback to help drive each project to a successful outcome.
Clients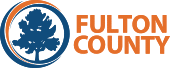 MONTHLY SHIPPING COST CALCULATOR
Freight/Shipping Costs
Monthly Average of Parcels Shipped
11
Average Shipping Cost Per Parcel
0
Current Shipping Accuracy
0
Do you offer "free" shipping?
YesNo
Reverse Logistics on Mistakes?
YesNo
Replacement Items Shipped on Mistakes?
YesNo
Labor
Time it Takes to Pick/Pack/Ship an Order (Minutes)
0
Time it Takes to Restock an Item (Minutes)
0
Average WH Employee Wage per hour
0
At your current accuracy level
At 99% Accuracy
Initial Shipping Cost
Hours Spent on Initial Shipments
Initial Labor Cost
Number of Mistakes
Reverse Logistics Shipping Cost
Hours Spent on Reverse Logistics
Reverse Logistics Labor Cost
Replacement Logistics Shipping
Hours Spent on Replacement Logistics
Replacement Logistics Labor Cost
Monthly Total on Shipping
Potential Savings with 99% Accuracy
MONTHLY
YEARLY
The calculator is provided as a guide. There are MANY variables that would impact/change these numbers, but as a guide, it provides a high-level example of saving potential.