Our TSX™ Furniture Warehouse Management System provides furniture industry clients with the efficiencies of a WMS but tailored to solve furniture-specific challenges.
Easy to use:
Users can learn all warehouse functions on mobile devices in hours instead of days, which is critical to address the difficult labor environment.
Brutally honest data to recognize and reward your good employees:
Have the data to recognize and reward your employees producing the highest quality productivity.
Reduce handling damage:
Use pallets and carts to reduce repeated pickup and set down (PUSD) handling that increases furniture damage.
Eliminate broken delivery promises made to customers:
Precise inventory means promised items are available in alignment with promised delivery dates.
Eliminate left behind items:
When the customer's orders are being shipped or loaded on the delivery trucks, don't orphan items and leave them in the warehouse.
Furniture-friendly Unit of Measure management:
Allow and track assemblies made partial when set or kit is broken (i.e. Quickly update inventory where a chair is removed from a two-chair kit).
so much more…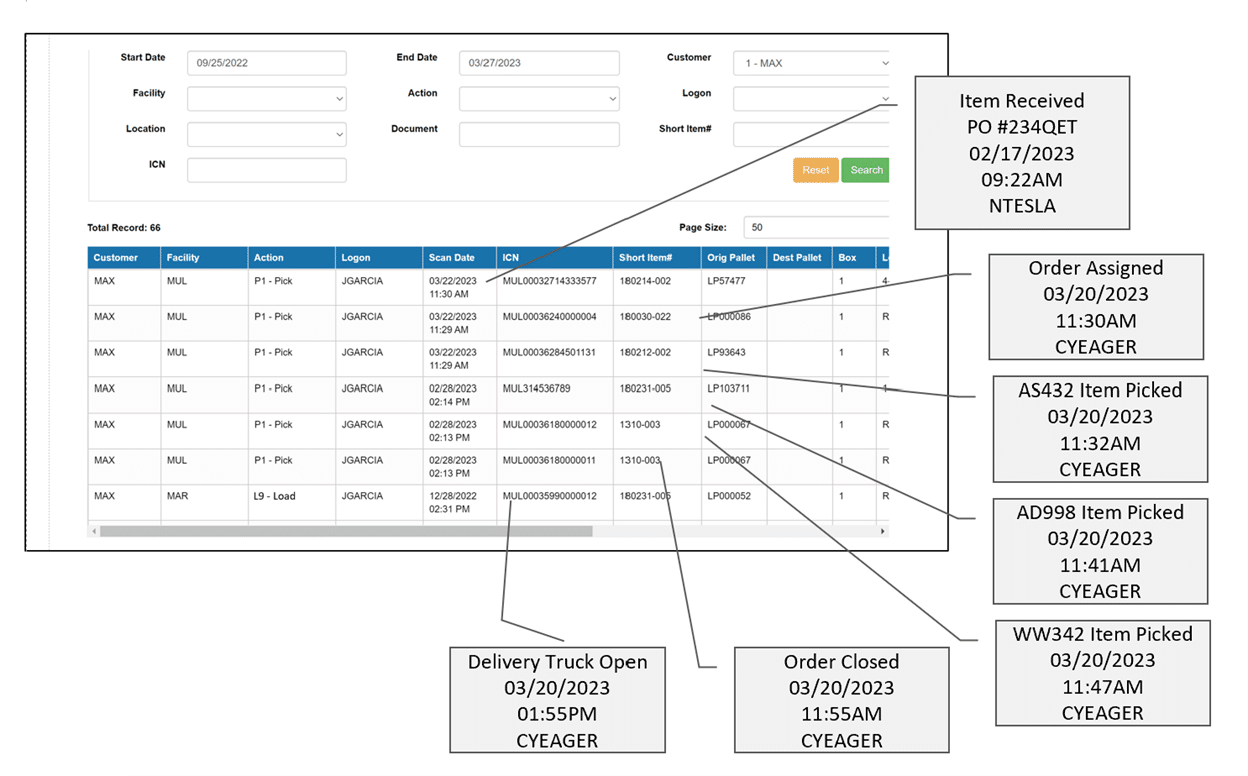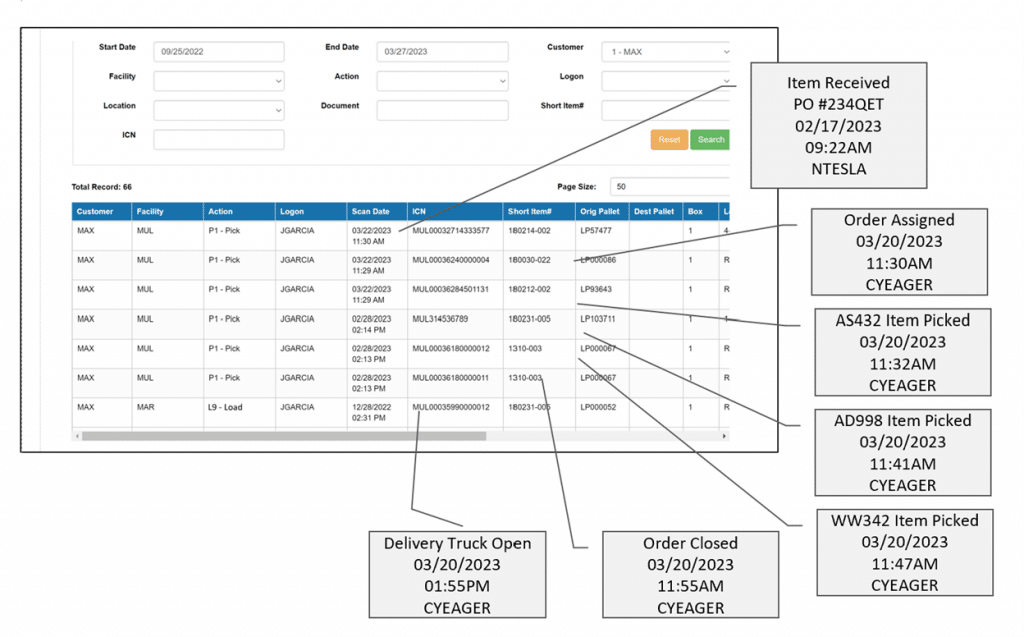 Call  561-488-5540 if any of the above resonates with your desires from your WMS!
We're happy to have a discussion and analysis of your needs.
Deeper dive…?
TSX™ Furniture Warehouse Management System Features
All traditional Inventory Management with end-to-end real-time tracking.
Receive, Putaway, Pick, Load Trucks, Physical Inventory, Cycle Counting, more….
Furniture-specific WMS functions (all validated and recorded in real-time):
Receiving
Serialized item labeling during Receiving (barcode and/or RFID).
Receive to license plated transport cart or pallet.
Receiving dashboard.
Putaway
Directed to storage or backorder fulfillment.
Random storage by availability.
Order fulfillment
Assign pick orders to specific users.
Wave pick for high-volume items.
Order fulfillment across multiple facilities.
Paperless pick instructions on mobile devices.
Picking dashboard.
Packing – Staging
Wave Pick item-to-order breakout.
Gather/group/stage items by order.
Load Truck
Route Management (when applicable).
Customer order accuracy validated during loading.
Supervisor required for anomaly override.
Shipping dashboard.
Labor Reward™ enablement
All user transactions are recorded and viewable in real time.
All mobile user screens are saved and retrievable for user activity forensics.
Daily labor activity reports.
More…
Kitting (Light Assembly).
Build Multiple Units of Measure Per Item.
LIFO (delivery loading).
FIFO (move old stock).
FEFO (for cleaning/care chemical products/kits).
Contact WDS today so we can help you get the Furniture WMS that you deserve.
Call 561-488-5540 and select option #1 for questions about our systems and solutions.
"*" indicates required fields