Explore a suite of cutting-edge solutions at Wireless Data Systems Inc., tailored to revolutionize your operations across diverse sectors. From managing furniture warehouses to enhancing third-party logistics, home deliveries, and beyond, our platforms are designed for precision, efficiency, and adaptability. Dive into our comprehensive offerings, each engineered with advanced technology and deep-seated industry knowledge, to empower your business and set industry benchmarks.
Whether you're seeking superior inventory control, seamless order management, warehouse logistics software, stock and order management systems, or a specialized tool for unique operations, we've got you covered. Simplify processes, enhance quality, and achieve unparalleled results with us.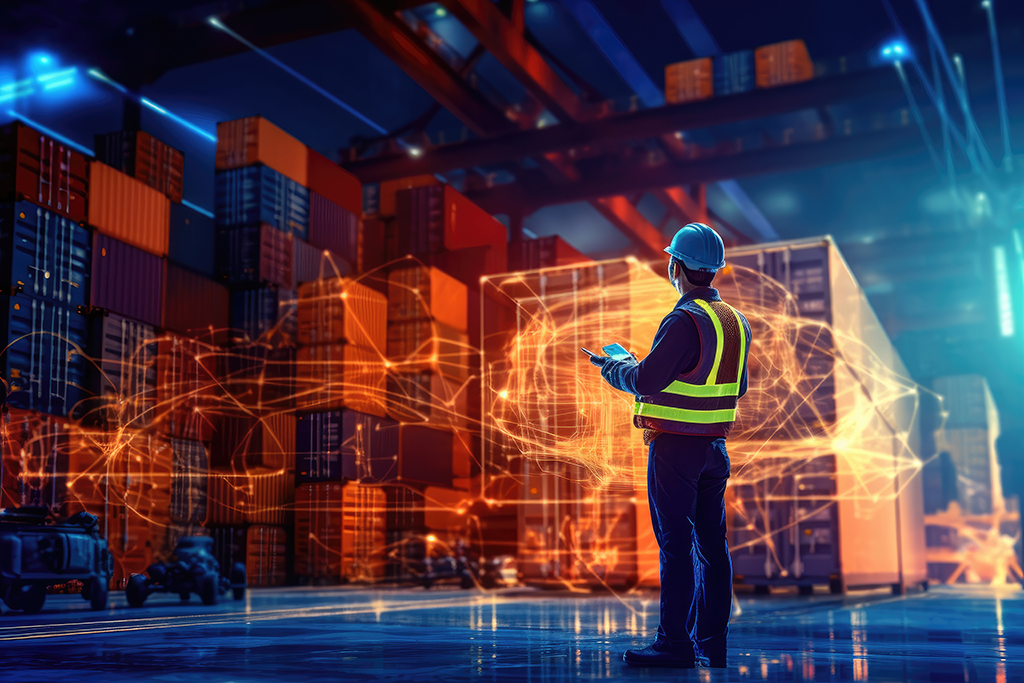 Our Solutions
Furniture Warehouse Management System: Tailored specifically for the furniture industry, our Furniture Warehouse Management System streamlines inventory tracking, optimizes space utilization, and enhances customer service. Crafted with precision, this platform ensures you maintain quality control, achieve timely deliveries, and drive profitability in an ever-evolving industry landscape. Leveraging technology and industry insights, it's the perfect fusion of functionality and sector expertise, setting new standards in warehouse management.
3PL Solutions: Introducing our state-of-the-art 3PL Solutions—the gateway to efficient third-party logistics management. Harness the power of advanced tracking, accurate billing, and integrated reporting tools to boost operational excellence and elevate client satisfaction. With a keen focus on adaptability and growth, our warehouse logistics software solutions cater to both emerging and established logistics providers, ensuring consistent results.
Direct to Home API Suite: Elevate your home delivery experience with the Direct to Home API Suite. This powerful platform simplifies self-installation processes, enabling customers to enjoy seamless integration with top-tier products and services right from their living space. Built on cutting-edge technology, it's a tool that effortlessly bridges the gap between convenience and quality.
SCORE™ Order Management Portal: Stay ahead in the digital era with the SCORE™ Order Management Portal—a centralized solution that empowers businesses to seamlessly manage orders, track deliveries, and provide unparalleled customer service, ensuring satisfaction at every touchpoint. Its intuitive interface and real-time updates make it indispensable warehouse logistics software for businesses striving for operational superiority.
TSX™ Elections System: Revolutionize the electoral process with the TSX™ Elections System. Designed for accuracy, transparency, and reliability, this platform guarantees smooth election management, secure data handling, and an accurate chain of custody. Trust in a system that increases election execution accuracy and efficiency.
Customer Premises Equipment (CPE) WMS: Streamline your inventory and device management with the advanced Customer Premises Equipment (CPE) WMS. A game-changer in warehouse logistics management, this software ensures optimal equipment allocation, real-time tracking, and an efficient distribution network. Its scalability and flexibility cater to the varying needs of businesses, solidifying its place as an industry favorite.
TSX™ Cruise Line WMS: Introducing the TSX™ Cruise Line WMS, a bespoke solution tailored for the cruise industry. Simplify procurement, inventory management, and supply chain processes, ensuring guests always receive premium service in a timely and efficient manner. Incorporating feedback from industry veterans, this platform is the key to unlocking unparalleled guest experiences.
Custom Software Solutions: At Wireless Data Systems Inc., we understand that every business is unique. Our custom software solutions are thoughtfully crafted to meet your distinct warehouse management and operational needs, ensuring seamless integration, heightened efficiency, and unparalleled results. With a blend of innovation and experience, we make visions come to life, one solution at a time.
WDS Mobile Engine: With a rich history dating back to 1991, the revamped WDS Mobile Engine is a pivotal tool for your handheld inventory management system needs. Designed for rapid response and universal compatibility, it ensures precise inventory tracking and real-time validation. Adaptable to modern scanners, tablets, and smartphones, it streamlines warehouse processes, minimizing errors and boosting productivity. Drawing from decades of expertise, it stands as the epitome of reliability and forward-thinking in the inventory management space.
Custom Warehouse Logistics Software Built For You 
Experience the future of warehouse logistics management with Wireless Data Systems, Inc. Every solution we offer, from stock and order management systems to election management systems, starts with a core product, expertly customized to fit your distinct requirements. With over 30 years in the industry, our record speaks for itself. From the first-ever wireless application utilizing narrow-band radios to state-of-the-art real-time ERP integrations, our legacy is built on groundbreaking advancements.
Call for a free consultation or book a demo today.