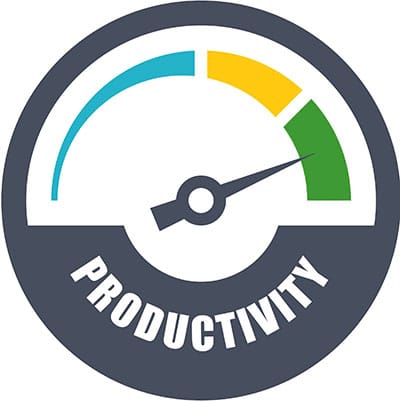 Employee Productivity with WDS TSX™ 3PL Systems
Employee Productivity with WDS TSX™ 3PL Systems
Improving employee productivity is a universal goal for business owners across every industry. From comfortable working conditions to state-of-the-art equipment and tools, from incentive-based pay to improving company culture, and from increased training to placing an emphasis on self-care, companies truly try it all to achieve maximum productivity. 3PL systems are proven to increase employee productivity.
According to a recent study from Gallup's State of the American Workplace report, the United States loses $483 to $605 billion per year due to actively disengaged employees. That number is astonishing and underlines the massive value of maximizing employee productivity in the workplace.
3PLs looking to get the most out of their employees have tried all sorts of methods, but the truth of the matter is that knowledge is often the largest hurdle. Who are your most productive employees? Do you know which employees are underperforming?  Is your executive team able to make informed decisions about compensation and bonuses?
The answers to these questions are critical, yet most organizations lack the internal knowledge and data to make strategic choices. Companies once lacked the technology to collect this data, until Wireless Data Systems, Inc. (WDS) broke the mold for 3PLs everywhere.
Enter TSX™ systems, the state-of-the-art, real-time IT solution created to offer unparalleled data forensics for 3PL management. Armed with the power of data visibility, these applications will transform your employee productivity and thus, your bottom line.
Measuring Productivity for Unmatched Success
3PLs deal with a lack of employee visibility all of the time. This leads to a lot of internal issues, many of which are unbeknownst to management. As such, every TSX™ system provides management with unsurpassed visibility into operations. The way the system works reveals inefficiencies in operations as well as high-performance indicators, all of which guide executives to make informed, strategic decisions about personnel.
For instance, let's look at Employee A and Employee B. Each of these employees works the same shift and thus the same number of hours. However, Employee A is able to process 10 times the number of orders as Employee B. The problem? They are both getting paid the same amount.
As a result, employee resentment towards management and the company grows. This leads to frustration, bitterness, and often disengagement with their day-to-day responsibilities. The worst part? It's all avoidable with the right technology in place.
The TSX™ System's Automation-Assisted Operations include:
Receiving
Putaway
Picking
Shipping
Packing
Inventory Counts
There is an audit trail of all transactions recorded as they occur, including all handheld screens viewed by the user. With real-time data, management is aware of the top performers. All of the data is trackable on the Transaction Dashboard, making the system user-friendly for all.
TSX™ provides the critical data that clearly illustrates high-performing (and low-performing) employees' productivity. Armed with this newfound data visibility, management can then recognize productive employees, often making them 100% dedicated to the company. Empowered with facts-through-data, management may confidently compensate or recognize their champion employees.
Productivity-based pay has proven instrumental in transforming a 3PL's ability to outperform their competition and reach new levels of efficiency. The TSX™ system provides the structure that allows for employee productivity to skyrocket.
The 3PL solutions at WDS have been accumulated through 30 years of experience in building and implementing state-of-the-art hardware and software solutions. We are steadfast in our commitment to developing technology that solves our customers' problems and propels them forward amongst their competition.