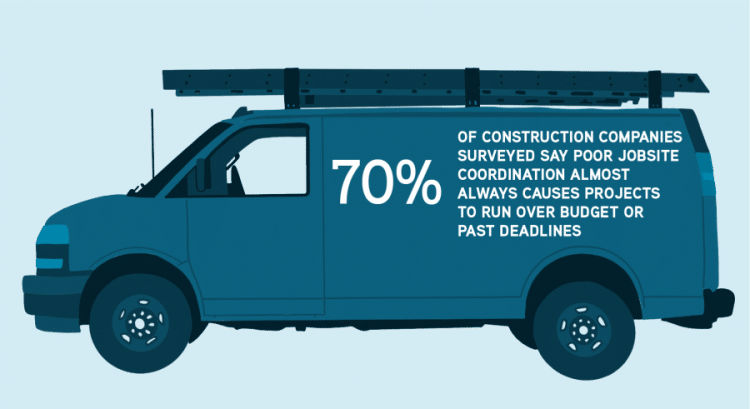 Construction Site Tracking Technology That Reduces Costs
Delays, downtime, and material loss are all too familiar to construction site management. Industry veterans can attest to the fact that even the slightest hiccup in the timeline can cost a project thousands upon thousands of dollars. On bigger commercial construction projects, these hiccups cost millions. Construction materials typically account for as much as 70 percent of a construction project's total cost. As such, mismanagement of materials can be catastrophic.
Material loss creates a chain reaction of financial burden. Downtime increases and delays ensue, thus creating a scenario where the entire team is impacted and time and money is lost. A job site needs to run as close to a well-oiled machine as possible in order to maintain sizable profit margins. The last year has thrown another profit-killer into the mix: COVID-19.
The global pandemic affected virtually every industry, but the construction world got particularly hard hit. A shortage of materials has led to price increases and supply chain challenges that have stifled many construction companies' ability to perform well. In reaction, the construction industry has been forced to get creative in finding ways to tighten budgets and reassess the process.
The solution? A job site supply chain management system that offers real-time materials tracking for job-site work. With the ability to access real-time data collection of materials being gathered or re-supplied to the job site team, efficiency skyrockets. And more importantly, timelines and budgets are met.
Impact of Missing Materials
From lost revenue to project derailment to financial penalties, the impact of missing materials on a job site is enormous. In addition, delays in a project can lead to loss of trust from the customer or general contractor and thus rushing to get the job done. The result can be disastrous, leading to accidents and even further loss of trust. If materials are delivered on time, however, much of this can be avoided.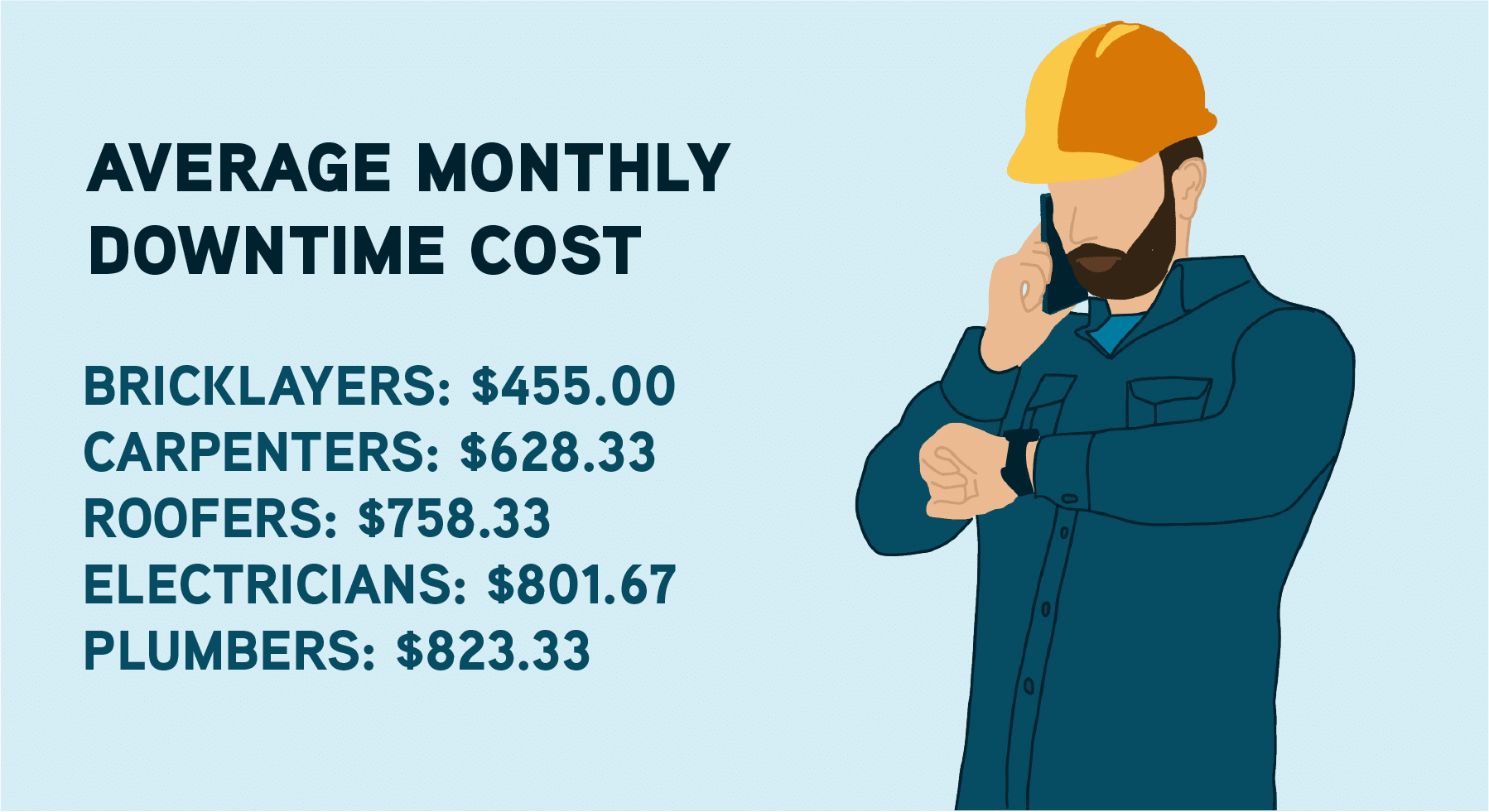 So, when materials are missing or delayed, the lost revenue can really paralyze a project. And the impact goes beyond just dollars and cents, even though all roads lead back to budget. When a project gets derailed and the timeline changes there are a wide range of challenges that follow. Accounting for things like interest carrying cost increases and a delay in revenue generation means that projects who fail to meet timelines will be costly beyond measure.
Missing or delayed construction materials and equipment create massive challenges that threaten to permanently damage a project. When operations are well-organized with the support of technology, headaches are circumvented and the overall flow of the project is streamlined.
The Value of the TSX Warehouse Management System
The number of people still using spreadsheets to organize and track materials is astounding. Many multiple-system operators (MSOs) are hampered with numerous spreadsheets or disconnected systems used to order customer premises equipment (CPE), installation materials, construction supplies, etc. From job site confusion to a general lack of coordination, spreadsheets are an antiquated and costly way to manage a warehouse and a job site.
The TSX Warehouse Management System (WMS) serves to alleviate tracking, coordination, and delivery issues by validating every aspect of the process:
Validated picking of materials from stock
Cross dock merging of special order supplemental items
Staging for the job site
Loading of the materials to the delivery or job site trucks
Validation on arrival at the destination
Off-loading of the correct items needed for that site/job
Automated alerts for missing or incorrect items being off-loaded
Communicates and integrates with the accounting system
TSX Job Site and WMS Solutions automate the warehouse processes for the manufacturing and/or purchasing and receiving of goods needed at a designated job site. Job site issues occur along nearly all phases of the process – from inventory issues to scheduling, from ordering to receiving, and from storage to delivery, the TSX Warehouse Management System is the ultimate solution.
SCORE Order Management Portal
The SCORE System (Supply Chain Order Requisition Express) was created to provide a standard system for ordering that is fully integrated and supports all departments and communities. Designed to replace spreadsheets with a central, common portal, SCORE is accessible via the web with tablets and/or mobile devices, making it easy for delivery drivers and technicians to work within the system.
In addition, SCORE was specifically designed to support user-specific templates or company-boilerplate templates. Utilizing pre-designed templates with commonly ordered goods makes the process extremely smooth. With 2-3 clicks of the mouse, the user can queue up an order with hundreds of items defined in a specific template. With 1 click of the mouse, the supervisor can review and release the order.
As an Enterprise-Class System, SCORE offers features that revolutionize the ordering process:
Authorized users replenish standard stock items to their trucks with a few clicks of a mouse
Accessibility via field or job site devices (tablets/smartphones)
On-demand ordering from the site
GPS tracking of all trucks
Data points for each truck, including location speed and direction of travel
Plus, with strong encryption and the ability to support over 55,000 users, SCORE and WMS work together seamlessly to offer complete, real-time visibility.
Technology Safeguards Proof of Delivery
Utilizing TSX Job Site and WMS Solutions with SCORE means operating a job site with unmatched precision. Job scheduling is established and required goods are picked and staged for delivery. Items are picked from manufacturing finished goods, stock inventory, or job-specific inventory and then the systems instruct designated workers to pick/pull the items by order and stage them on the shipping docks for loading to trucks. Then, the WMS assigns a route to the trucks, with stops and order numbers assigned as well. As items are loaded onto the truck, the system validates (in real-time) that the items loaded match one of the job sites on that truck's route.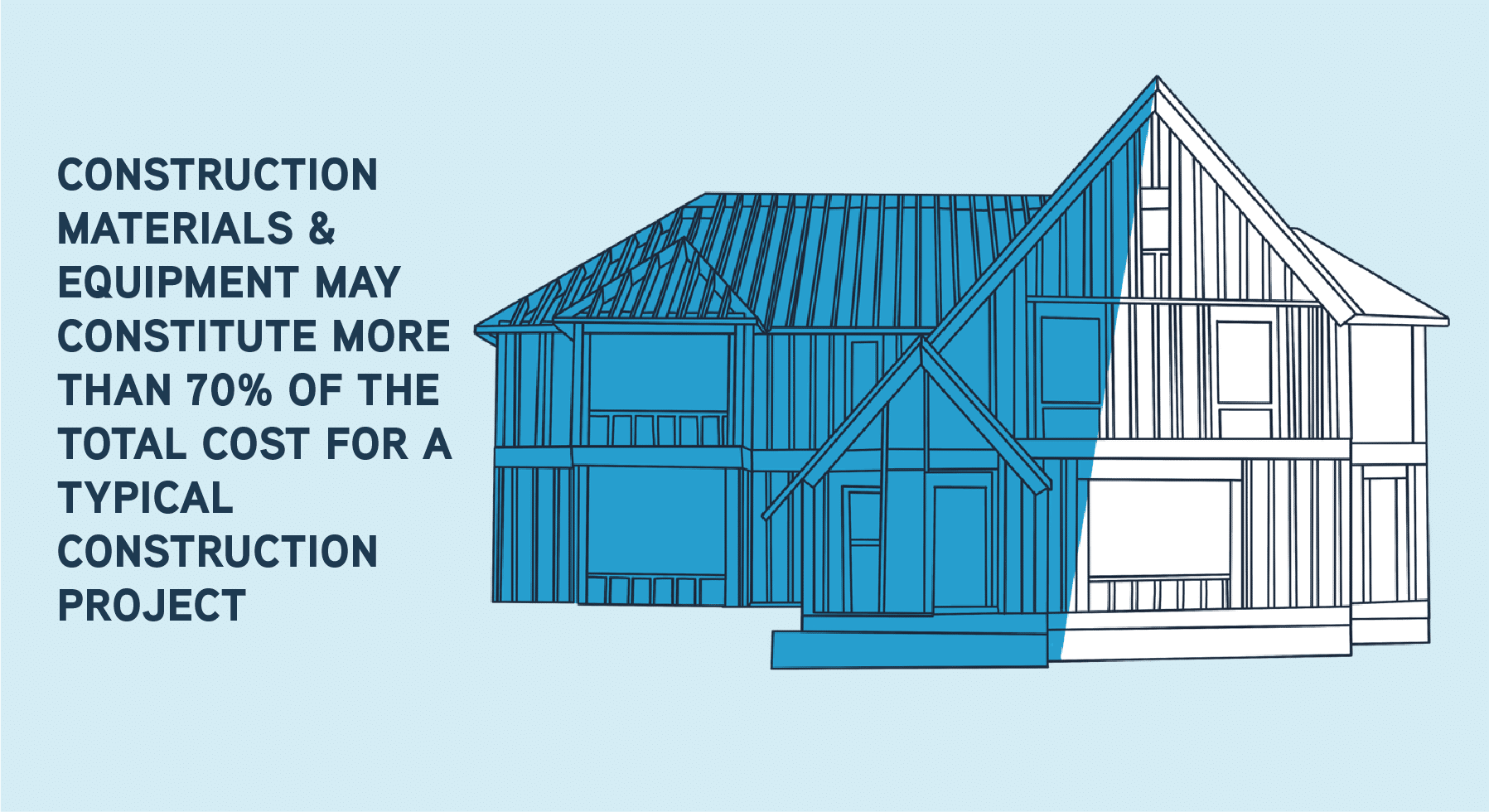 From geofence features to breadcrumb tracking, the TSX system completely takes overall responsibility on the job site. The WMS has the physical address for each customer associated with the orders. Management will use the WMS Geofence functionality to create a perimeter around each of the designated customer's address locations.
Arrival at the job site is confirmed via GPS and the customizable Geofence parameters the user creates via the TSX management screens. Geofences may be as large (entire development or job site area), or as small (individual units within the job site), as the user prefers. As items are scanned from the truck to the team, the system validates the transactions within the correct Geofence perimeter and a secondary focused Geofence Unit. These transactions are executed in real-time via our TSX Smart Phone App, and real-time updates are available to management via the system's dashboards.
Verifying and scanning materials ensures that all expected items for that site have been delivered. This type of Proof of Delivery is paramount to keep job sites functioning at peak capacity.
Revolutionizing the Construction Industry with Complete Visibility for Job Site Activities
Managing the supply chain for a job site can seem like an uphill battle, but with the TSX Warehouse Management System and SCORE job site teams can refocus their efforts on getting the job done right. Complete visibility from TSX provides all data related to the warehouse floor processes, loading validation, delivery and vehicle travel activity, and job site activity. All in real-time, and all with 100% validation.
At Wireless Data Systems, we take pride in our role of revolutionizing the construction industry. Contact our team today to learn more!