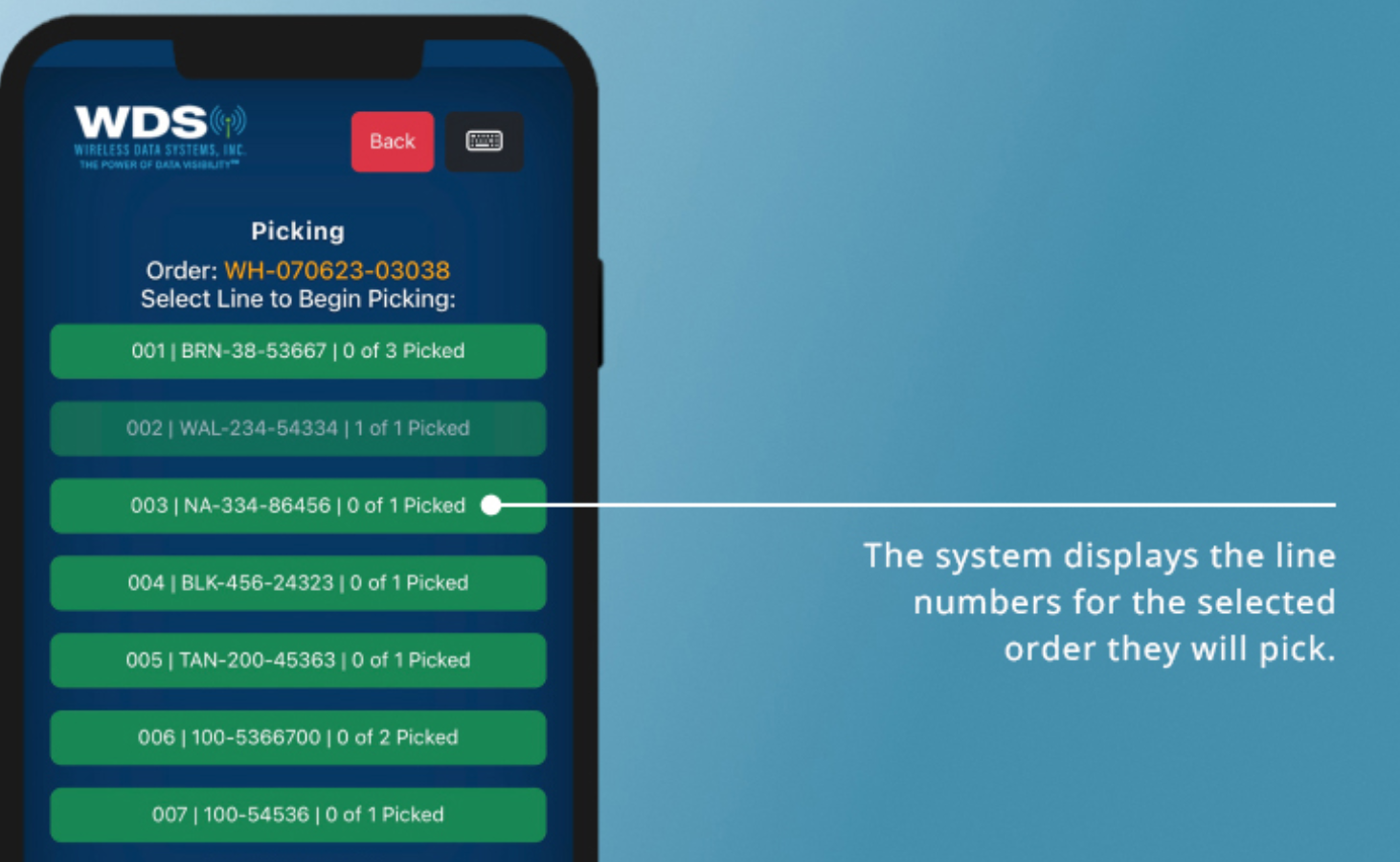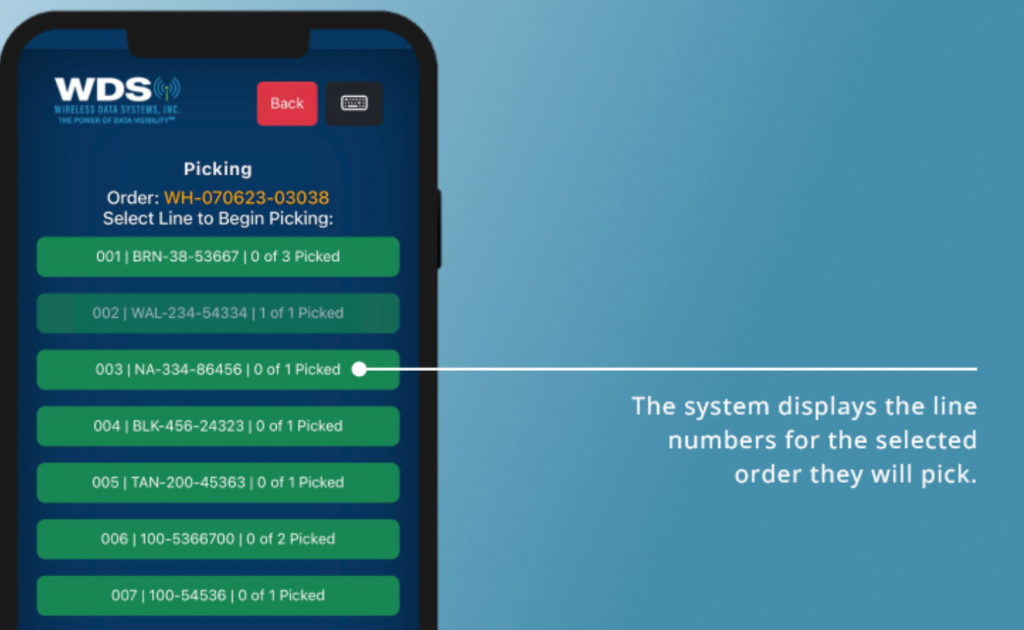 At Wireless Data Systems, Inc., we recognize the transformational role of mobile technology in shaping warehouse solutions. That's why we've revisited our roots and revamped our iconic mobile engine. Our WMS Mobile Engine is the answer to your handheld inventory management system needs, marrying historical innovation with modern-day technology for seamless warehouse mobile solutions. Our innovative handheld WMS isn't just an upgrade—it's a reinvention! WDS is dedicated to keeping pace with the rapid advancements in mobile computing.
Unveiling the New Era of WMS Mobile
From its inception in 1991, the mobile engine was ahead of its time, being tailored to specific handheld hardware vendors. Its evolution from FoxPro to the .NET browser-based system in the late '90s made it a robust solution for its era. Yet, with the technological shift towards smartphone-style devices in recent years, we knew it was time to innovate. And innovate, we did.
In 2023, we unveiled a complete redesign of the mobile engine, ensuring its compatibility and efficiency with modern mobile devices. Our WMS Mobile Engine isn't just another software update; it's a paradigm shift, demonstrating how past innovations can be harmoniously blended with futuristic technology to serve the ever-evolving needs of the warehouse industry.
WDS Mobile Engine – Advanced, Redesigned, and Refurbished
Our mobile engine has taken a leap into the future, balancing innovation with practicality. The unique enhancements and features that make the WDS Mobile Engine stand out include:
Dynamic Webpage Painting: Our engine uses proprietary code to dynamically "paint" webpages on the go. This ensures compatibility across devices and maintains a minimalistic design approach. This redefined technology ensures fewer glitches and a smoother user experience.
Mobile-Friendly Redesign: The past decade saw a surge in smartphone-style devices and advanced Bluetooth sleds/scanners. This demanded a format overhaul from our 1990s version. Our WMS Mobile Engine redesign focuses on the core needs of the modern warehouse environment, ensuring our engine isn't just usable but excels on these devices.
Optimized Button Dynamics and Keyboard Functionalities: Warehouse operations require speed, and we ensure no lag or glitch slows you down. We've eliminated common hitches by improving button dynamics for inputs and refining keyboard functions—especially those pesky issues with native keyboards—so using a handheld inventory management system from WDS can be a seamless experience with the simplicity you need to stay on task.
Harnessing the Speed of the Proprietary Engine: Our commitment to speed is unwavering. With roots going back to the pre-Wi-Fi days, our engine was built for rapidity. This essence has been carried forward, making the application lightning-fast with response times often under 150ms.
User Experience Improvements: The application's adaptability isn't just limited to scanners. Our WMS Mobile Engine is now versatile, easily accommodating tablets, desktop/laptop computers, and smartphones. This expanded compatibility means businesses can utilize a wider range of devices in their operations.
Built on Proprietary Mobile Development Engine: The backbone of our scanning and validation process remains our proprietary engine, ensuring quick and accurate operations. Plus, the customization and development processes can now be expedited.
Introduction of New Features: Reducing manual entries, increasing accuracy, and providing real-time dynamic information to users as they carry out warehouse tasks are among the cutting-edge features we've introduced.
The future holds even more promise, with planned improvements to the engine's speed and modularization, more user interface upgrades, and the exciting speculation of adding a screen builder feature. With the WMS Mobile Engine, the horizon of warehouse operations is expansive and bright.
Discover Modern Efficiency with Our Innovative Solutions
At WDS, we aim to bring you solutions that streamline your warehousing processes and ensure maximum efficiency. Here's why the new handheld WMS engine stands out:
Browser and Device Agnostic: Say goodbye to compatibility woes. Whether it's a traditional warehouse mobile computer or the latest smartphone, we've got you covered.
No Installation Hassles: Just a browser is all you need—translation: fewer hardware expenses.
Unparalleled Speed: Built during pre-WiFi days, our engine is a marvel of speed. Experience rapid response times—often less than three-twentieths of a second!
Validation at Every Turn: Real-time data connections mean every step is validated. Be it quick receiving or scanning, errors like double receiving are detected instantly.
Embrace the future of handheld inventory management systems with WDS. As we embark on this exciting journey with our WMS Mobile Engine, anticipate further upgrades and enhanced user experiences. Ready to experience the future of warehouse mobile solutions? Talk to an expert today.